About The Seminars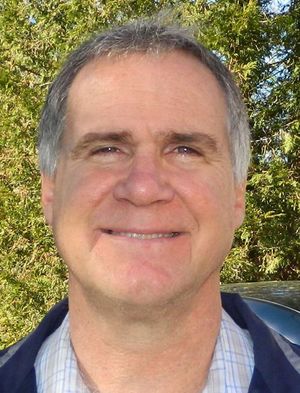 Pat McDonnell, a church planter/missionary in Honduras is now the Senior Church Growth Consultant at Kingdom, Inc.Driven with a passion to see the body of Christ mature and live like Jesus, he conducts seminars throughout the US and abroad.  He explains how God has made available many different technologies that empower us to deeply plant His Word into our lives and to effectively sow it into the lives of others. This gifted speaker has now spoken to thousands of pastors, and evangelists in hundreds of cities.  After attending these seminars many church leaders have said that this was one of the best seminars they have ever attended. They report that after implementing the strategies taught, many lives have been transformed.


What to Expect with the Web-Based Seminar-  
Topic: Using Emerging Technologies to Advance Ministry!  
Attend and learn practical and effective ways to reach the lost and easily disciple Christians to maturity in Christ, utilizing a variety of communication technologies, such as:
CDs
DVDs
Video Projection
Power Point Presentations
MP3 Downloads
Flash drive recording and duplication
Podcasting
Live Web Streaming and more.
This will help pastors and directors of parachurch ministries to:
Multiply the impact of every sermon
Attract and retain more visitors
Keep absentee members connected
Help everyone mature in Christ
Extend the reach of every believer
Over 10,000 pastors and directors of parachurch ministries have attended this seminar during the last several years.

This will also help you to use the technology that you may already have in a more vibrant way.

At these FREE Web-Based Seminars, Pastors all over the country are learning how to help the people in their church to retain much more of their sermons so that they can apply the principles in their lives!

Pastors and Directors of  parachurch ministries have the clearest perspective of what technology will advance the Kingdom of God where God has placed them, that is why this seminar is for pastors and directors of parachurch ministries.

Attend this Web-Based Seminar and let us help you to develop a more excellent means of communicating God's truth to your local church, your community, and beyond!
You will get the most out of this seminar if you prepare to avoid distractions.
Our heart is to partner with you in your ministry.  Therefore, if you will be so kind as to full out theMinistry Connection Sheet after the Web-based Seminar, we will be happy to help you achieve your goals, and we will send you two very helpful, free Media Ministry Tools. These recordings are specifically designed to impart vision.  They will inform the church leadership as well as the entire congregation. 
If you are in need of any products at this time, we are authorized to give those who have completed the Ministry Connection Sheet special Seminar pricing. Please call 1-800-488-0965 in order to receive that special pricing.
---
"Two years ago , I drove 90 miles to a FREE Pastors' Buffet  expecting to get a free lunch, hang out with some pastors, then return home, and go about my business. But when I got there, I received one of the most vital revelations I have ever had and it is having a huge impact on the Lord's ministry through me."
Pastor Bill Schults from Tennessee.
---

"My wife and I enjoyed the seminar very much. In fact, I was so excited that I could not fall asleep until about 3:00 a.m., because I was being flooded with so many ministry ideas."
Pastor Patrick Nix
from Lighthouse Baptist Church in Taylorsville, KY.
---

"I thank God that I attended this seminar.  It was definitely informative.  I learned about tools that I can use to reach people, not only in my own home town, but all around the world.   Many of these things I can do right now without spending any money.  I recommend this seminar for all pastors."
Jeremy Leisky
from Rally for God Ministries
Attended Seminar in Champaign, IL.